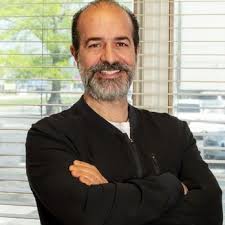 Anthony Brucci, DMD
BOARD CERTIFIED GENERAL DENTIST
Dr. Anthony Brucci started his childhood dream of becoming a dentist at Arizona State University, where he majored in biology. Next, he graduated with honors from the University of Louisville and received his DMD (Doctor of Dental Medicine) in 1994. After his board certification from Indiana State University in May 2000, Dr. Brucci joined the practice of Premier Dental Group. He is an active member of the Chicago Dental Society and the American Dental Association®, as well as local dental societies.
Dr. Brucci is well versed in all areas of general dentistry but has developed a special interest in implants and restorative dentistry. His philosophy on patient care is providing quality care that is cost-effective. He has opened his dental office to students in need of externships, as well as to college students who might be interested in dentistry as their career path. In addition, Dr. Brucci also has donated and is continually working with the National Foundation of Dentistry for the Handicapped.
Dr. Brucci has been married to his wife, Roseanne, for 20 years and has three beautiful daughters, Ava, Nina and Sophia. He resides in Elmhurst, Illinois, where he enjoys fishing, golfing and spending quality time with his family.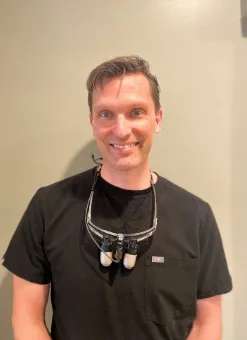 Jay Rodgers, DDS
GENERAL DENTIST
Dr. Jay W. Rodgers grew up in Geneseo, a small town in western Illinois, and he received his bachelor's degree from the University of Illinois and his dental degree from University of Illinois at Chicago.
After dental school, he continued his education with numerous courses in cosmetic and restorative dentistry, as well as orthodontic, endodontic treatment and the management of sleep apnea through oral appliances.
Dr. Rodgers is an active member of the ADA® and the local North Suburban branch of the Chicago Dental Society. Dr. Jay is fluent in Spanish, is an avid cyclist, and enjoys spending time with his wife and three children, Drew, Ava and Jack.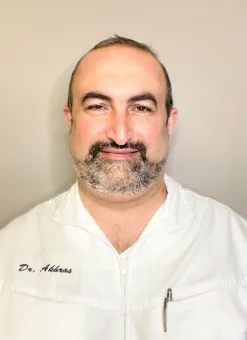 Fadi Akhras, DMD
ORTHODONTIST
Dr. Fadi Akhras was raised in a medical family. His father is a surgeon, his brothers are physicians and his sister is a pharmacist. Dr. Akhras completed his dental education at the Tufts University School of Dental Medicine in Massachusetts. He received his training in orthodontics at the University of Buffalo New York School of Dentistry. Dr. Akhras is a member of the local and national orthodontic societies.
Doctor Akhras is married and has two young children. When he is not working, he likes to spend his time playing tennis and jogging. He also enjoys watching sports and traveling.
Since Dr. Akhras started practicing orthodontics in the Chicagoland area, he has helped hundreds of patients achieve great results with beautiful smiles that should last a lifetime!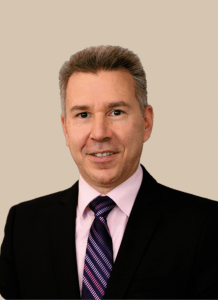 Amer Atassi, DMD
PERIODONTIST
Dr. Atassi has more than twenty years of experience in the field of periodontics and dental implants. He earned his dental degree from Tufts University and his specialty training from Louisiana State University. He has two master degrees, and he is a diplomate of the American Board of Periodontology.
He has several publications in refereed and peer-reviewed journals. While most of his time is devoted to private practice, he has also lectured on aesthetics and dental implants as an invited speaker at both national and international meetings.
Amer lives in Burr Ridge with his wife and two children: Aya and Nure-Dean. He is interested in world history and anthropology, and he is also a calligraphy artist.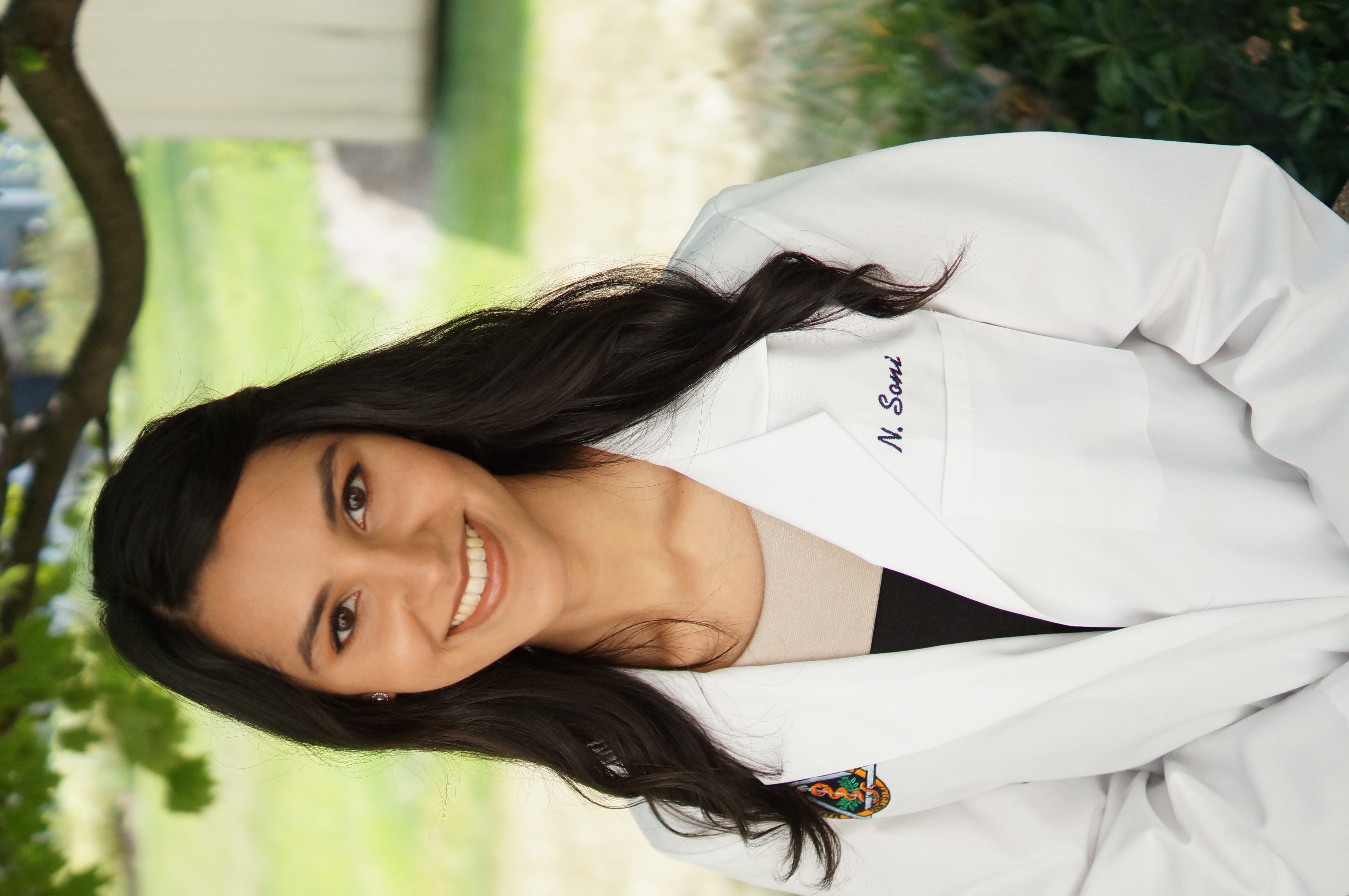 Nisha Soni
DENTIST
Dr. Nisha Soni was born and raised in Hoffman Estates, IL. She graduated from the University of Illinois at Urbana-Champaign, where she received her degree in Community Health along with a minor in Biology and Business. Following her college graduation, she attended Marquette University School of Dentistry, where she completed her training as a Doctor of Dental Surgery.
Dr. Nisha's philosophy on dentistry is to create a comfortable environment for patients of all ages to express and address their dental concerns. Dr. Nisha likes to take her time to provide patients with the knowledge and background to make informed decisions to take control of their oral health. She is passionate about dentistry and providing the highest quality of dental care-this is why she is continuously taking additional educational courses that expand her skill set and keeps her up to date with new technology.
In her spare time, Dr. Nisha likes to spend time with friends and family, experiment with new recipes in the kitchen, hike, and visit cozy coffee shops.